Get Your Sparkle Back
You'll know that you're starting your day with a little extra sparkle!
No matter your destination, whether it's the boardroom or the beach, focused on deadlines or date night, we've got you covered.


It's Time for a Sparkle Upgrade!
Shop Now
We care about your jewelry as much as you do!
We care about your jewelry, thats why we use better ingredients, better packaging, and you get better performance to keep you sparkling brighter all day long. Use Lavish everyday to safely and conveniently make your jewelry sparkle and shine more than it ever has.

Non-Toxic
User and Eco Friendly. Lavish is a bio-based cleaning formula that contains no harsh chemicals, peroxides, phosphates, or ammonia.
Made in the USA
Lavish was developed and is made by a 3rd generation jeweler/gemologist whose ambition is to provide you with the safest, and most effective product available.
Biodegradable
Lavish is biodegradable. It breaks down rapidly and completely, meaning it will not contaminate or pollute our water, or our environment.
Safe
Lavish is safe for you, your jewelry, and our planet. From costume jewelry to your heirloom pieces, Lavish will bring back the sparkle and shine without the worry.
Fall in Love with your jewelry again!

Every piece of jewelry is tied to a sentiment or memory. Whether it was the forever feeling of an engagement ring, the "I Still Do" of an anniversary gift. The graduation, the push present, the empowering self purchase. Our jewelry means different things to each of us, but universally jewelry helps us celebrate moments of joy - touchstones and lasting reminders of special occasions and of the love and care we share for each other. Keep those memories sparkling and shining with Lavish.
Lavish 101
Sparkle made easy
We believe that small improvements can make a big difference. That's why we develop better products with better packaging for better performance. We've put thought into every aspect of our product design. Starting with the raw materials we use, where we source them, and the processes and people that make Lavish products the best. We obsess over the small details that make Lavish jewelry care products easier and more convenient to keep your jewelry looking like new every day.
Lavish Foam
#1 Customer Favorite
Our Lavish Jewelry Cleaning Foam is our #1 customer favorite product. The foam is a special blend of bio-based surfactants that coalesce in a foam to efficiently break down the daily buildup of grime and allow it to be easy rinsed away leaving nothing but sparkle and shine. The foam is dispensed through a non-aerosol pump foamer, so there are no nasty propellants to damage our ozone layer.
Order Now
Lavish Click Clean Pen
Ultra Portable, Ultra Convenient, Ultra Sparkle
The Lavish Click Clean Pen is the quick cleaning solution for the girl on the go! Small enough to fit into any handbag and powerful enough to handle any jewelry cleaning emergency. The soft brush tip on this little wonder can bring the sparkle back in a matter of seconds. It's click action allows one-handed use. The twist locking mechanism ensures that it won't make a mess in your handbag.

Order Now
Lavish Jewelry Bath
Our jewelry bath makes if easy to get a fresh clean with less harm to our environment. You wouldn't take a bath in the same bathwater over and over again, so why would you clean your jewelry in the same bath over and over? Our innovative twist on the jewelry bath concept includes 2 concentrate packets so you can refresh your cleaner whenever you're ready. Simply dump out the used solution, rinse the jar, refill with a new concentrate packet and add water. When you run out of concentrate packets, simply order more or get them from your jeweler. This helps us keep plastic out of our landfills and oceans = less waste and more sparkle!
Order Now
Lavish Polishing Cloth
Our dual-layer polishing cloth features a cotton flannel inner cloth that is treated with a natural polishing compound. Together the cloth and polishing compound are gentle and effective at removing tarnish from gold, silver and platinum and restoring the luster and shine.
Order Now
Exclusive access to sales and promotions. Explore fun facts about gems and jewelry and meet jewelry designers.
Lavish Bling Blog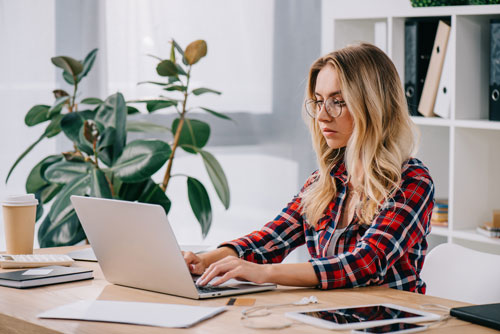 Stay connected to your customers by hosting a jewelry cleaning webinar